Posted on
By Daniel Robinette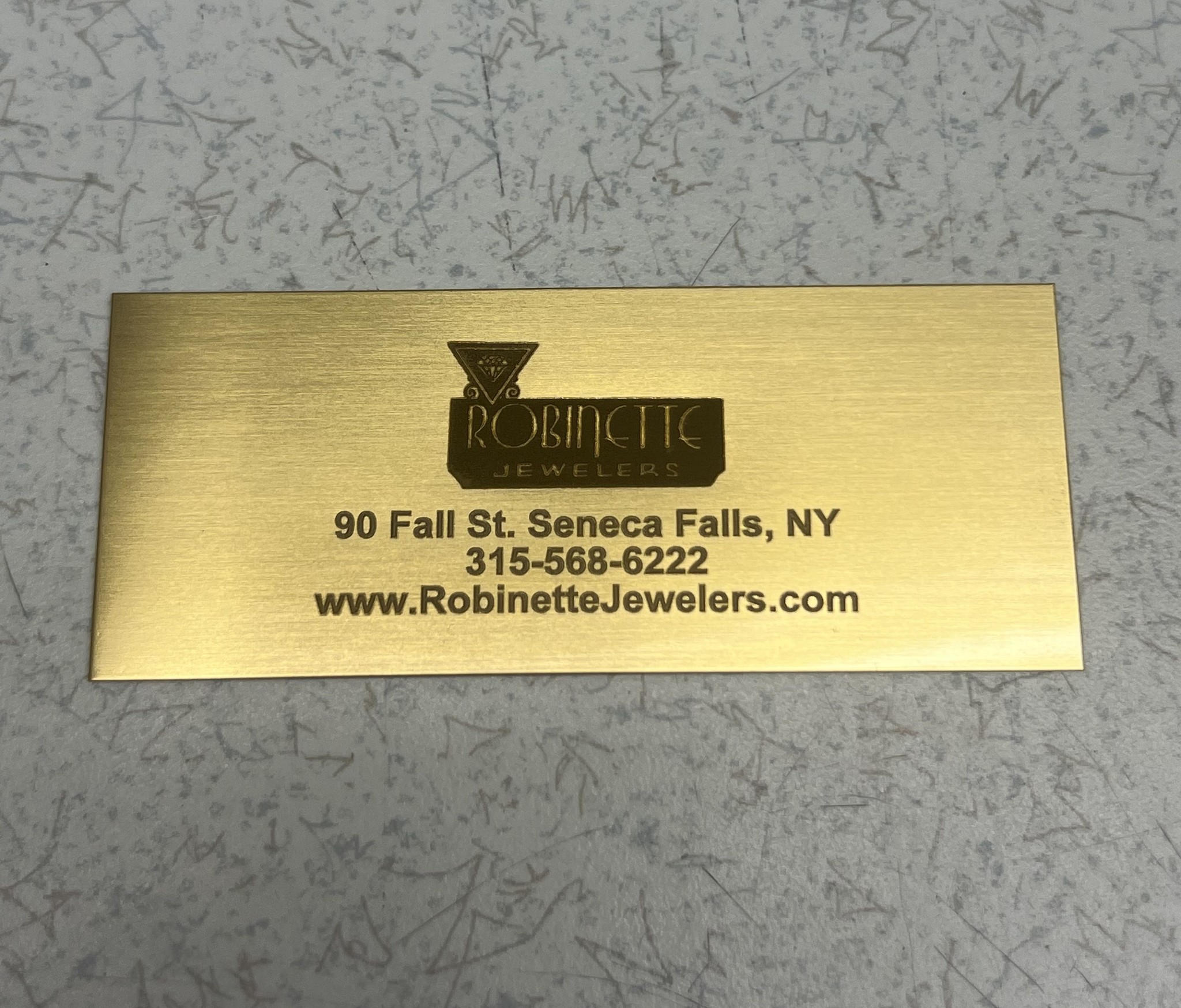 We have added a couple of new in-store services in the last year. Laser Engraving and Laser Welding.
In the second half of last year Robinette Jewelers has been able to add two new in-store services with the purchase of a Laser Welder and a Laser Engraving Machine.
The Laser Welder allows us to solder next to heat sensitive stones without the need to remove them first.  It also allows us to weld items and keep the items hardness that would become very soft with normal torch soldering.  The welder works with Gold, Silver, Platinum, Steel and other metals.
The Laser Engraving Machine allows us to engrave a multitude of different items of different sizes and shapes.  We can now engrave in just about any font imaginable or any metallic surface.  This machine also allows us to engrave images that we could previously not do.  We can also engrave inside and outside of rings.